Community Cooperation Transforms Watershed into Garden, Greenery
---
July 8, 2013
Volunteers building a community garden are helping transform a once-polluted waterway into a green space full of food and art.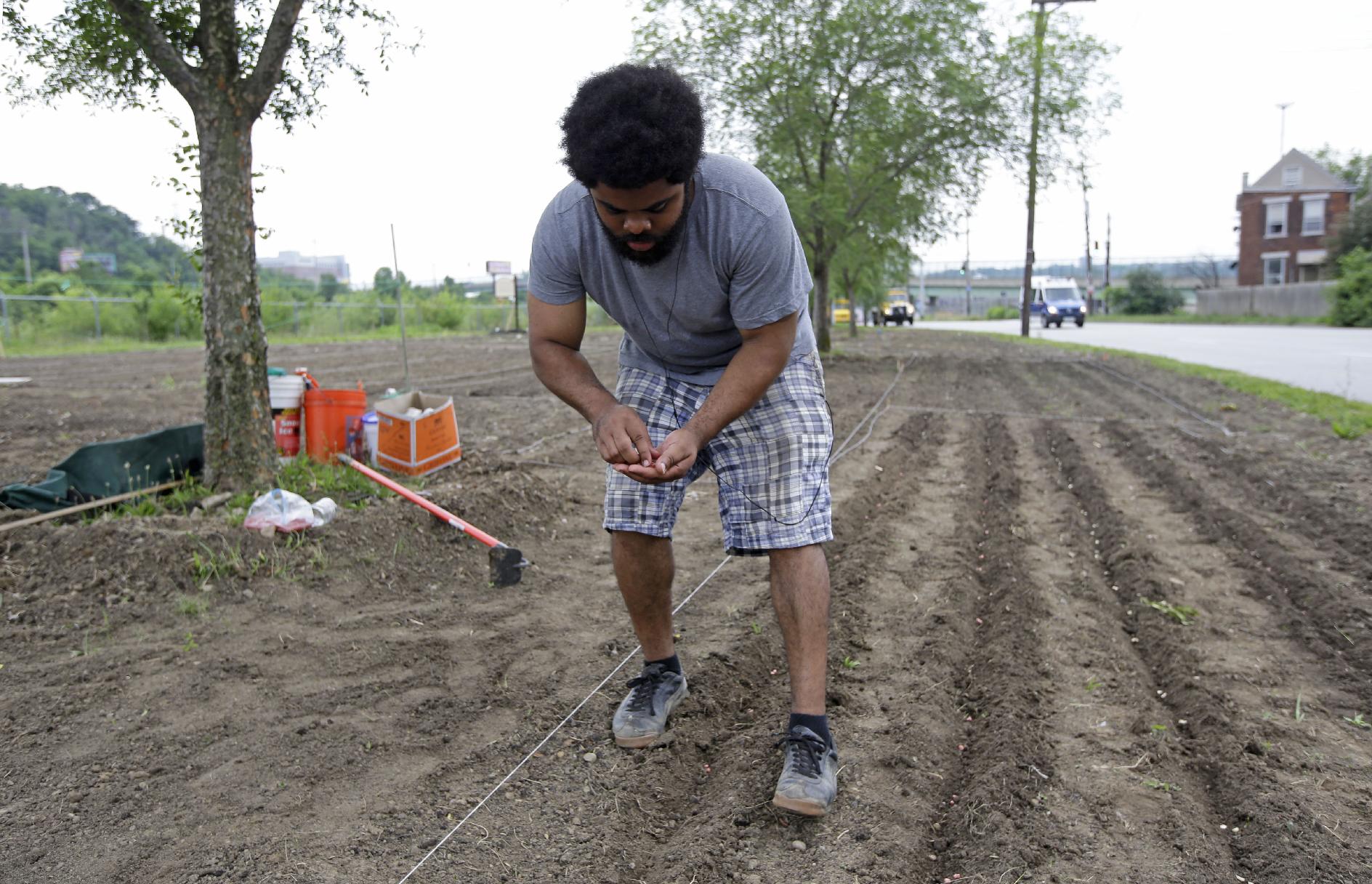 The "Healthy People, Healthy River" project targets a 28-mile space in urban Cincinnati that has been home to more pollutants in recent years than the people living in the neighborhood would have liked. The project, coordinated by the community-based nonprofit Groundwork Cincinnati, aims to spruce up the waterway by planting trees, fruits, and vegetables. Other community groups and volunteer organizations are onboard as well.
The renewed area, known as the Mill Creek watershed, will include a free-for-all community garden designed for residents who live within walking distance of the area but not necessarily near a large supermarket.
The project is part of the city's overall anti-obesity efforts, incorporating both fresh food and an exercise space, the 28 miles of greenway trails that will eventually take shape.
One part of the project involves planting with an artistic bent. A recent afternoon saw volunteers crafting an acre-size maze out of rows of corn. Sculptors from around the area will provide works at various spots throughout the maze, to be discovered by maze-goers seeking the way out.
Another part of the project involves some local history. On the schedule for planting are a group of "Freedom Trees," to commemorate the role of Mill Creek residents in the Underground Railroad.