Boy Finds Authors of Message in Bottle
---
October 25, 2012
A 9-year-old boy found a message in a bottle and then found the girls who wrote the message, halfway across the world.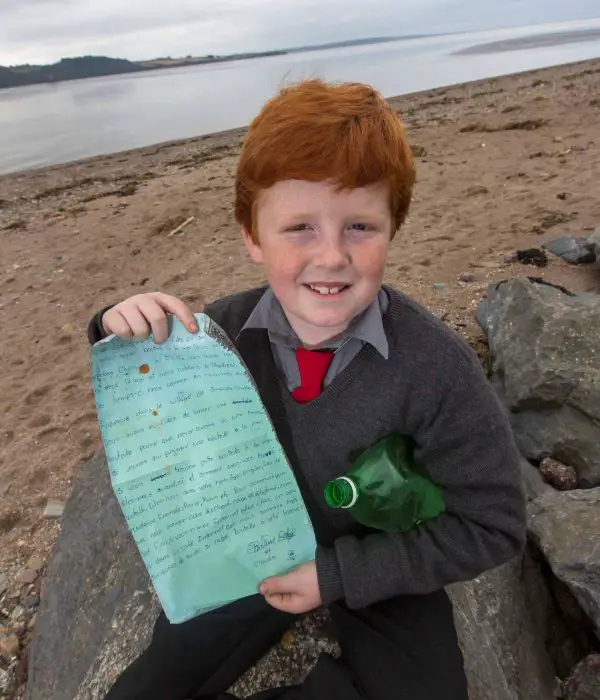 Oisin Millea discovered the 2-liter bottle washed up in a beach near his home in Passage Easy, in County Waterford, Ireland. Inside the bottle was a handwritten message, still legible, in French. Oisin took the message and the bottle home to his mother, Aoife, who helped translate.
The message was from two 12-year-old French girls who were on vacation in Quebec when they launched their message into the sea. That was in 2004.
Eight years later, young Oisin and his mother read the message, which mentioned the girls' names and where they lived, Montreal, and even an email address. The girls hoped that given that amount of information, whoever found the note would contact them.
Oisin discovered that the email address was no longer current, but he did manage to go public with history and, through modern technology, found the girls, Charlaine and Claudia, who are back in Montreal and are 20.
They are both now in college, but they remember sending the message and bottle off on their journey. They even remembered that they had to launch a few times because the tide kept bringing the bottle back to shore.
The girls and Oisin saw and heard one another via Skype, and the girls now plan to visit Oisin at his home in Ireland in 2013.

Social Studies
for Kids
copyright 2002-2014,
David White
---