Malls Diversifying to Retain Online Shoppers
---
March 17, 2013
The shift to online commerce has been the death knell for many kinds of brick-and-mortar businesses. Bookstores have been especially prominent, but other kinds of shops have suffered as well. Among the collections of shops reporting lower walk-in client are malls themselves.
In-store shopping has certainly been the norm for many decades, and malls have certainly capitalized on that demand. Now, however, mall owners are moving toward a more mixed model, offering more in the way of destinations than just retail shops.
Restaurants and movie theaters are a natural complement to retail shops, mall owners say. The same can be said of repair shops, for things like shoes and appliances. In the same way that malls have previously taken business from standalone shops, they are now looking to expand into previously standalone enterprises like health clinics and even government offices.
This is especially the case in Europe, where feedback at a recent trade fair was very much in favor of a mixed-model approach. Ideas for additions to malls included art galleries, spas, and training centers.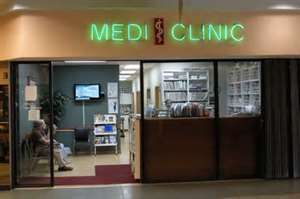 The whole focus is on providing goods and services that can't be duplicated online. A health clinic is an example of such thinking. One European mall has opened a health clinic, at which patients who arrive early spend their time not sitting in the waiting lounge but walking around the mall and, in many cases, shopping.
Other European malls include libraries and community-meeting centers. One mall in Sweden has the offices of the local government.
Another push is from mall owners who are expanding their promotions into smartphone territory. With so many consumers owning mobile phones that can easily connect to the Internet, some mall owners are advertising products, campaigns, and even opening-and-closing hours via text message or email. The idea is to augment the physical shopping experience with electronic elements.
It's all a push-back against recent forecasts that predict that the majority of retail sales growth in Europe's largest countries in the next few years will be online. Of course, one natural addition to existing malls could be a warehouse, out of which goods purchased online could be shipped, with an option for on-site pickup perhaps becoming popular and bringing more foot traffic back to the mall.