---
Crowdsourcing to Fund Louvre Mausoleum Restoration

On This Site
Share This Page

---
Follow This Site



October 12, 2016
The famous Louvre museum has its hands out again, asking for money from the public to help with its projects.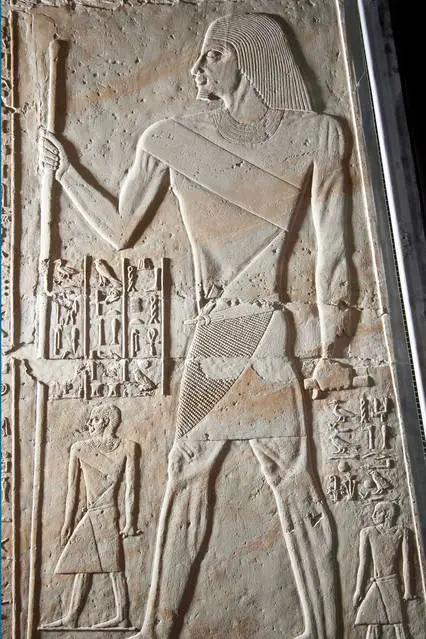 After the 2014 success of the crowdsourced restoration of the Winged Victory of Samothrace, the museum has set its sights on the restoration of a massive mausoleum from Ancient Egypt. Crowdsourcing for the Winged Victory restoration raised more than $1.3 million. The price of the restoration of the 50-ton mausoleum has been estimated at $555,000, the museum said.
The museum has opted for increasing funds from donors and volunteers in the wake of a drop in funding levels from the French government. State support has long been up to 50 percent of Louvre funding.
Museum workers will remove the bricks of limestone on the current building and, after cleaning, reassemble them, adding other blocks found in storage rooms within the Louvre.
The mausoleum is more properly a mastaba, a flat-roofed tomb made of mud bricks. Archaeologists led by Georges Benedite found the tomb at Saqqara in 1903 and ordered it disassembled and shipped to France.
Akhethotep was a royal official during Egypt's 5th Dynasty, which ran from 2494 B.C. to 2345 B.C. One of the depictions on the wall of the tomb is of him directing the tomb's construction.
The mausoleum restoration campaign runs through January 2017.