Replica Ship to Recreate Lafayette Voyage to America
---
September 8, 2014
A recreation of a famous event in American history just got closer to reality.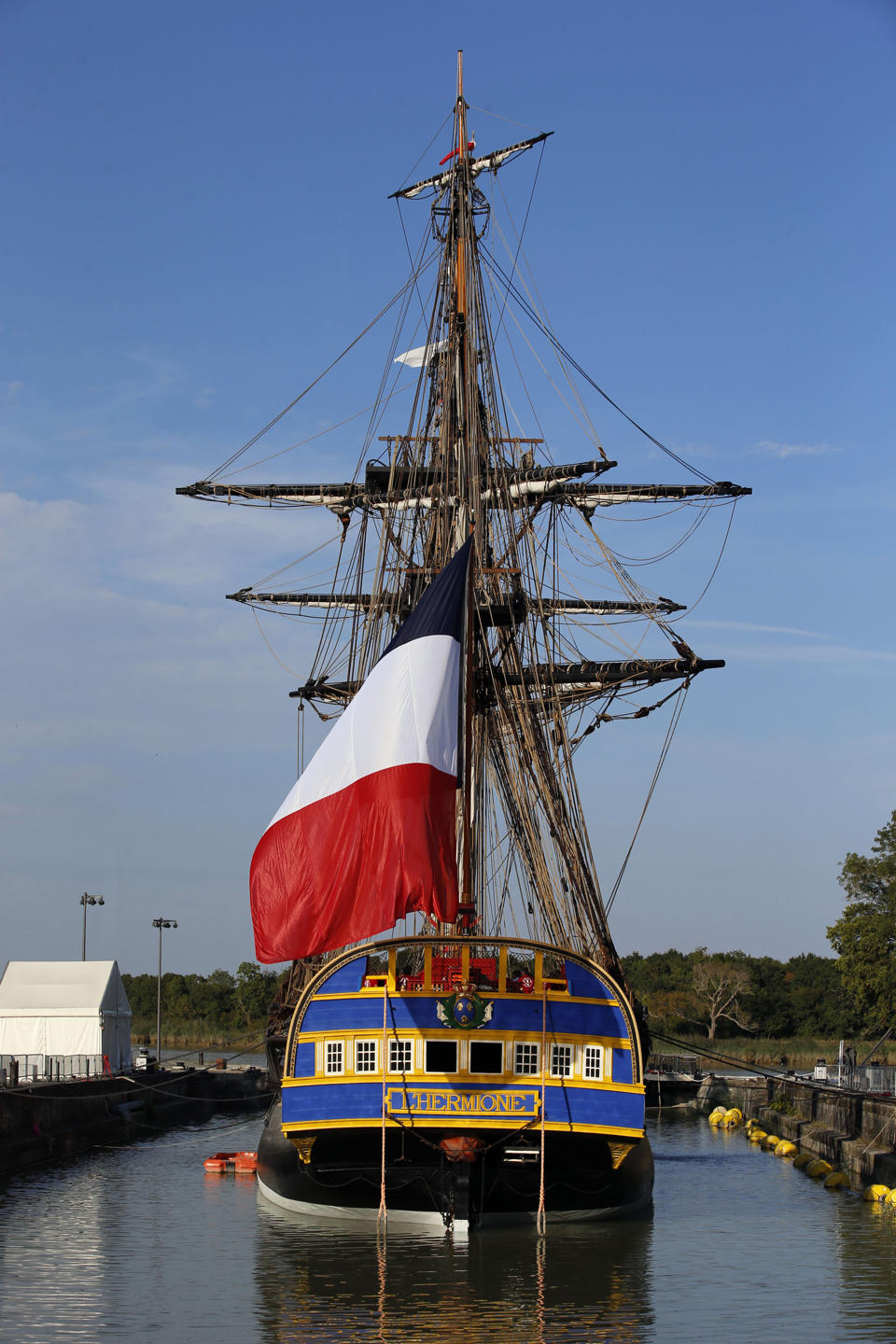 The newly crafted ship Hermione took its maiden test voyage, launching from the French port of Rochefort at high tide and making it back to port intact. It is the first of several test runs scheduled to sail from the southwestern French town before the official launch in 2015.
On March 21, 1780, a 213-foot-long frigate with the same name carried Marquis de Lafayette and a large number of French reinforcements to America, to help the Continental Army defend their independence during the Revolutionary War. French money and forces, and Lafayette in particular, played an instrumental role in helping the United States defeat Great Britain.
Lafayette and the rest of the French forces arrived in Boston, which is where the recreated ship will land in April of 2015. The new ship is the result of a 17-year project that included painstaking efforts to use the methods and materials of construction as those used in the late 18th Century.
Custom Search
Social Studies
for Kids
copyright 2002-2014,
David White
---