King Tut in the News Again
---
December 6, 2004

King Tutankhamen is in the news again, this time for two different things. The "boy king" who ruled Egypt as a youth thousands of years ago has been the focus of two news stories in recent days.

It was recently announced that the treasures of King Tut's tomb will travel the world for the first time in nearly 30 years. The artifacts, which reside Cairo's Egyptian Museum, will be part of a traveling exhibit titled "Tutankhamen and the Golden Age of the Pharaoh." The
exhibit will feature about 130 artifacts and will open its world tour on June 16, 2005, at the Los Angeles County Museum of Art. The exhibit will stay in L.A. until November, when it will move to Fort Lauderdale, Fla. The third American stop on the tour will be Chicago's Field Museum, in May 2006; the final American museum has yet to be announced. After that, the exhibit will move to the United Kingdom, specifically to the Dome of the Millenium, in London. It is possible that the exhibit will be shown in Japan as well.
Tickets for viewing the exhibit will range from $6 for school groups to $30 for adults. Almost all of that money will go back to Egypt, to help in the preservation of the artifacts, the Pyramids, the Sphinx, and for the building of a new children's museum.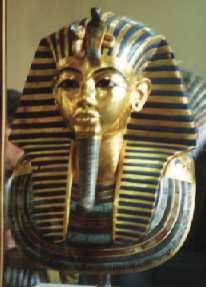 One artifact that will not be on display is the famous golden mask. Zahi Hawass, the secretary general of Egypt's Supreme Council of Antiquities, said that he was unsuccessful in negotiating for the release of the famous mask. He was, however, with the help of National Geographic, able to persuade the Egyptian government to part with the 130 artifacts for a time.
It will be the first time artifacts from King Tut's tomb will be shown outside Egypt since 1979. That three-year tour showcased 55 artifacts, including the famous golden mask.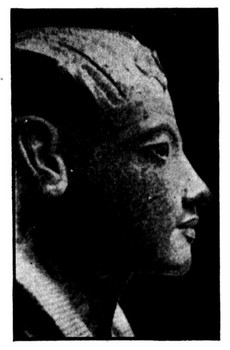 The other focus on King Tut recently has been on a computerized scan that scientists had wanted to take to determine how the boy king died. Scientists had wanted to use the latest computer technology to perform a CT scan on King Tut's mummy. The procedure had originally called for the mummy to be moved from the Valley of the Kings, in Luxor, to the Egyptian Museum, in Cairo. The latest plan was for the examination to be completed with the mummy's being moved.
The CT scan, just like scans that doctors use today to determine whether people have tumors or serious diseases, will not alter the composition of the mummy in any way, the scientists said.
The procedure is to take place sometime in December. Recent reports say that the examination will be filmed by an IMAX film crew and that the resulting film will be shown in the Egyptian Museum and then elsewhere.
The mystery of the boy king's death has puzzled archaeologists for a very long time. If he was so young, then why were all those treasures buried with him? Did he die of a fever? If so, why? Egypt's doctors at that time were supposed to be good at medicine. If Tut was killed, then who did it and why?
The CT scan can answer some of these questions but perhaps not all. The mystery of Tut endures.
Graphics courtesy of ArtToday
---