Abe, Putin to Meet on Gas Pipeline, Disputed Islands
---
April 28, 2013
Japan's recently elected prime minister, Shinzo Abe, has arrived in Moscow for talks with Russian President Vladimir Putin, on matters economic and political.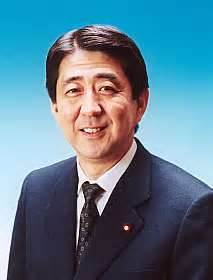 One of the main areas of focus for Abe will be a revival of discussions over ownership of four small islands in the Pacific, which the Soviet Union seized in the waning days of World War II and has not been returned. Japan refers to these islands as the Northern Territories. Russia and most of the rest of the world refer to them as the Southern Kuriles. The dispute over ownership of the islands, near rich fishing grounds, has been a reason why the two countries have yet to sign an official treaty ending World War II.
One of the main areas of focus for Putin will be the construction of a pipeline connecting gas fields in East Siberia to a gas hub in Vladivostok. Leaders of both countries want the pipeline to go ahead. Japan is keenly interested in the liquefied natural gas that will be trucked through that pipeline, as well as having a hand in building it in the first place. Costs of importing the gas increased sharply after the 2011 Sendai Earthquake and resulting tsunami, which trigger a meltdown at the Fukushima Dai-ichi Nuclear Power Plant.
Both sides will also discuss the tense situation on the Korean Peninsula. The leaders of both countries have expressed wariness of the intentions of new North Korean leader Kim-jong Un, who in recent weeks has made increasingly stronger threats of attacking South Korea.
Social Studies
for Kids
copyright 2002-2014,
David White
---