Abe Strengthens Hand in Japanese Elections
---
July 21, 2013
The Liberal Democratic Party won a controlling majority of the upper house of Japan's parliament, completing a trifecta for Prime Minister Shinzo Abe.
Abe, elected recently for a second time, after an inconclusive few-months rule in 2007, had announced plans for reigniting the country's economic output, which has been dubbed "Abenomics." The Liberal Democratic Party (LDP) already had control of the lower house of parliament.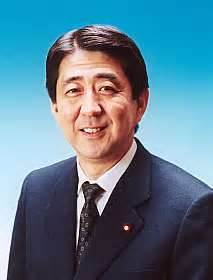 The country's ranking as the world's second-largest economy recently relinquished to China, Japan had suffered mightily during the recent global recession and for several years before. Then came the 2011 Sendai earthquake and tsunami.
But things are starting to pick up in the export sector, thanks to a recovering manufacturing industry and a large stimulus plan put forward by Abe after his election in December.
Among Abe's planned reforms is a revisiting of the country's pacifist constitution. Such a revision would alarm China (with which Japan has been escalating an ongoing dispute over some uninhabited islands in the East China China) and South Korea. Such a revision would require approval by two-thirds of both houses of parliament and of the population at large. Even with the current elections, the LDP and its coalition partner, New Komeito, would not have the votes if all of the opposition lawmakers objected. Recent polls suggest that the population at large is far more interested in improving the country's economy. This was illustrated in the relatively low turnout figure, which was estimated to be far lower than that at the last election, 58 percent in 2010.
Being in the majority was familiar territory for the LDP, which had ruled Japan for most of the time after the end of World War II. The Democratic Party of Japan, formed in 1998, had won control of the country in 2009.
Social Studies
for Kids
copyright 2002-2014,
David White
---