---
ICEHOTEL Opens Frozen Doors for Year-round Business

On This Site
Share This Page

---
Follow This Site



November 28, 2016
The new solar panels at Sweden's ICEHOTEL are designed to keep the heat out, meaning that guests stay in a very cold room all year round.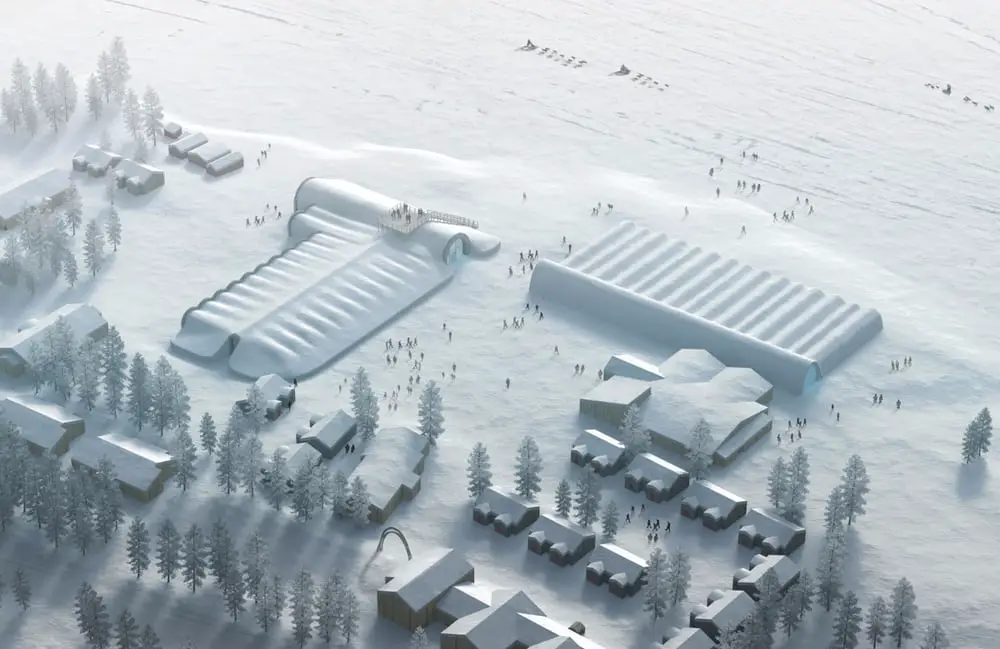 The hotel, in Jukkasjarvi, has been a winter treat for guests for nearly 20 years, opening its doors in 1989. The rooms, suites, and amenities are housed inside giant blocks of ice, nearly 5,000 tons of it, which is harvested from a nearby river each year, beginning in March, in time for construction to begin in October so that the hotel is ready when the guests begin arriving.
The addition, called ICEHOTEL 365, is designed to house guests every day of the year, in temperatures that don't top 21 degrees Fahrenheit. The 22,600-square-foot addition has 20 rooms and is made of "snice," a combination of snow and ice. Hotel officials reported that it took the workers more than 35,000 cubic feet of snice to build the year-round structure. Solar panels around the outside act to keep heat out, so the ice and snow don't melt.