Hostess to Enter Mediation with Unions, Lenders
---
November 19, 2012
Hostess will go into private mediation in an effort to avoid going into liquidation. The mediation, before a judge, will involve leaders of the union whose members went on strike recently, as well as companies that have money invested in Hostess.
Hostess, based in Irving, Texas, has suspended operations at all of its 33 plants across the U.S. and gone ahead with a plan to sell off its assets, including equipment and such well-known snack and bread brands as Twinkies, Ding Dongs, Ho Hos, CupCakes, and Wonder Bread. The company has already shut three plants.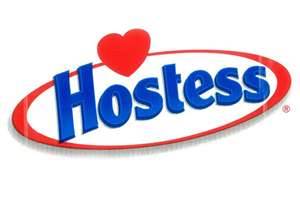 Hostess recently imposed on its 18,000 workers a series of contract concessions that resulted in cuts in salary and benefits. The strike movement by the 5,000 members of the Bakery, Confectionery, Tobacco Workers and Grain Millers International Union resulted in Hostess' liquidation announcement.
Representatives of the Teamsters, another union to which some Hostess workers belong, claim that Hostess wants to pay bonuses to some its managers while laying off the thousands of front-line workers. That concern was echoed by the U.S. Trustee, who oversees bankruptcy cases on behalf of the U.S. Department of Justice.
Hostess filed for bankruptcy in 2004; then, members of both the Teamsters and the bakers' union made voluntary concessions.
The mediation, before U.S. Bankruptcy Judge Robert Drain, will be the first communication between Hostess and its unions in three months.
Meanwhile, potential buyers for Hostess' product lines emerged, including Flowers Foods, which makes Nature's Own bread and Tastykake snacks.
Custom Search
Social Studies
for Kids
copyright 2002-2014,
David White
---