Twinkies Back on Shelves July 15
---
June 25, 2013
Newly produced Twinkies will be back on store shelves on July 15, the new owners of the well-known snack have announced.
Metropoulous & Co. and Apollo Global Management bought the iconic Hostess brand of snack cakes and breads in March, for $410 million. Hostess, the original owner, had severely cutting back on employee benefits and then filed for bankruptcy in 2012, after years of financial struggles. As a result, more than 15,000 people lots jobs.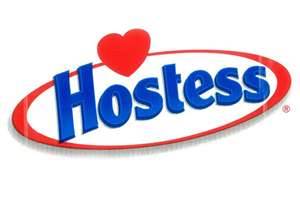 On the consumer side, the demand rose for Twinkies and other Hostess items such as Ding Dongs, Donettes, and Cupcakes, as consumers in some case stockpiled supplies of their favorite snacks. (Some enterprising Twinkies-buyers even put them up for sale on eBay.)
After the business handover, the new owners hired some but not all workers back. The new set of workers do not have access to the kind of unions that they did previously. (Some of the main unions hadorganized action that prompted Hostess to accelerate the liquidation process.
The headquarters for production of the Hostess snack cakes has returned to Kansas City, Mo. The new owners have cut the number of bakery plants from 11 to 4, with one each in Georgia, Illinois, Indiana, and Kansas.
The Hostess sell-off also included a purchase of Wonder bread by Flowers Foods, makers of Tastykakes, and of Drake's Cakes by McKee Foods, makers of Little Debbie snacks.
Metropoulous also owns Pabst Brewing Co. and has bought and sold other familiar food brands, including Bumble Bee and Chef Boyardee. Apollo has done the same with Carls' Jr. and Hardee's.
The price of a box of 10 Twinkies will not change. It will still be $3.99.