Twinkies Back on Shelves Soon, New Owners Vow
---
March 12, 2013
Hostess will sell Twinkies and other iconic brands to a pair of buyers, who promise that Twinkies will be back on shelves soon.
Apollo Global Management and Metropoulous & Company have agreed to buy the snack cakes for a joint offer of $410 million. In the end, Hostess received no competing offers for the snack cakes lines. The same lack of competition was on order for Wonder and the other Hostess bread lines, with the only offer coming from Flowers Foods, which owns Nature's Own and Tastykakes. The sales are to be finalized on March 19.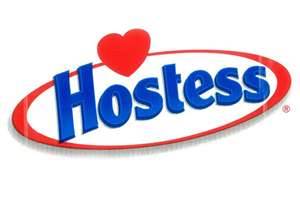 In addition to Twinkies, Apollo and Metropoulous get the rights to Ding-Dongs, Ho-Hos, Donettes, and Hostess Cupcakes. Apollo also owns Carl's Jr. and Hardee's.
A representative of Metropoulous vowed to have fresh Twinkies back on store shelves in time for summer. (A roaring eBay trade has developed in the meantime.)
Hostess made headlines in November 2012 by declaring bankruptcy and laying off hundreds of workers nationwide, after talks with labor unions reached the point of no return. The U.S. Government has announced that those laid off Hostess workers will be eligible for federal benefits, including job search and training.
Custom Search
Social Studies
for Kids
copyright 2002-2014,
David White
---