Interest Rising for Wonder, Other Hostess Breads
---
January 6, 2013

Hostess looks to have buyers for its Wonder and other bread brands.

A newspaper has reported that Flowers Floods and Grupo Bimbo are in discussion with Hostess to purchase Wonder, Nature's Pride, and other of Hostess bread brands. None of the three companies had public comment, but the report, from the Wall Street Journal, said that an announcement could come this week.

Flowers Foods makes Nature's Own breads and Tastykake snacks. Gupo Bimbo makes Arnold breads, Entenmann's cakes, and Thomas' English muffins.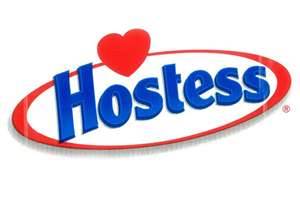 Hostess announced in November that it was shutting its doors and looking to sell its iconic brands, which also include well-known snacks Twinkies, Ding Dongs, Ho Hos, and Dolly Madison cakes. Of the 18,000 workers at the hundreds of Hostess plants across the U.S., little more than 1,000 have been kept on, with their prime task being to close down the plants and prepare the operations for liquidation and, possibly, sale.
Hostess announced the liquidation after failure to reach agreement with workers following a series of work-related announcements, including a new round of cuts in pay and benefits, which was followed by a strike by the largest workers union, the Bakery, Confectionery, Tobacco Workers and Grain Millers International Union. Mediation talks ordered by a U.S. Bankruptcy Court did not produce a positive result.
The mandated four-week auction for brand bidders has ended, and many analysts expect more brand sale announcements in the next few weeks.
Custom Search
Social Studies
for Kids
copyright 2002-2014,
David White
---