Death Toll Tops 200,000 in Haiti
---
February 9, 2010
Some grim numbers are emerging in the aftermath of the January earthquake in and around Port-au-Prince, the capital of Haiti.

The death toll according to the Haitian government is now 212,000. On top of that, the number of injured exceeds 300,000.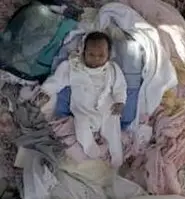 The number of children in desperate need of medical care is skyrocketing. As a matter of course, a full 47 percent of the Haitian population is under 18. The country already has the world's highest child mortality rate. In the wake of the catastrophe, more than 500,000 children are waiting to be vaccinated against measles, diphtheria, tetanus and whooping cough. Malnutrition, already commonplace in one of the poorest countries on the planet, is becoming even more widespread and deadly because even though the tide of food and medicine has begun to flow, the problem of sanitary water remains. Twin factors of a shortage of water and an abundance of heat have contributed to the death toll.
Making the medical emergency worse still is the complete unreliability of electricity. It has been nearly a month since the 7.0-magnitude earthquake ripped through the streets, buildings, and infrastructure of Port-au-Prince and surrounding villages, and electricity is still out for 80 percent of the capital city. Without ready electricity, residents are either dependent on generators, which are few and hard to find or are having to go without.

More than 200 international medical aid groups are on the ground, staffing 91 hospitals. Many of these people have been there since the day after the quake. They have saved many lives. They have also seen many people die because of too little medical equipment or basic first aid supplies. They are preparing the worst: the outbreak of a contagious disease. So far, the illness that have killed dozens of people at a stretch have been localized. Still, medical officials worry that conditions are ripe for a widespread pandemic.

In other news, Feb. 12 has been designated a Day of Mourning. That day will be a public holiday, so that people can remember loved ones lost.

Social Studies
for Kids
copyright 2002-2014,
David White
---