Shakira Plans to Build School in Haiti
---
April 12, 2010
It's been a few months since the devastating earthquake shattered Port-au-Prince and the area around the Haitian capital. Many thousands of people are still living in temporary housing, and aid agencies still struggle to feed the poor, house the homeless, and provide medical care for the injured.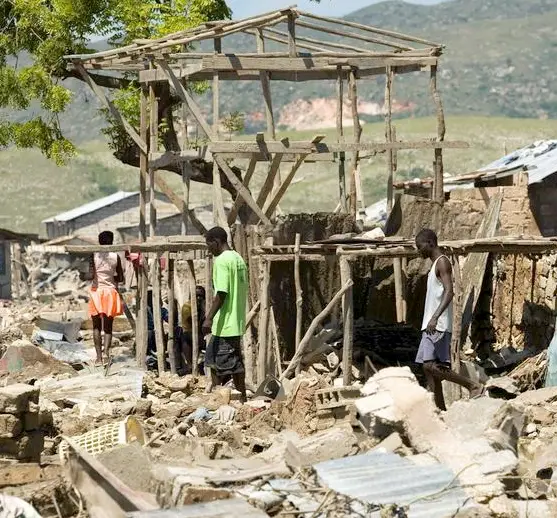 Soldiers representing several countries have now left, their jobs of attending to the immediate dangers long finished. The port and airport have been upgraded, although aid is flowing in to Port-au-Prince at nowhere near previous levels.

Many people are still in assistance mode, however. Agencies like the International Red Cross and Doctors Without Borders continue their missions. Concerns are mounting about the numbers of people needing to be moved to higher ground before the beginning of the rainy season. Volunteers continue to donate their time, efforts, and expertise. And celebrities continue to call attention to the continued suffering and need for support.

The latest big-name celebrity to make headlines with a visit to Port-au-Prince is Shakira, the Colombian singer-dancer who is famous round the world for her looks, her dance moves, and her music.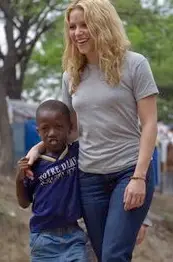 Shakira is no stranger to helping the disadvantaged. A chunk of her earnings every year goes to support her Barefoot foundation, which helps to feed and clothe thousands of needy Colombian children every year. Her visit to Haiti was, in part, to announce plans to build a Pies Descalzos (Barefoot) school in Haiti. The school would be modeled on Colombian schools and would be built and run in conjunction with Architecture for Humanity and other non-governmental groups.

The singer visited the planned site of the school, meeting with a large group of children, who knew some
of her songs. She also met with actor Sean Penn (right), who has been in the area for awhile, helping along with volunteers and staff from his own charity. She also toured a former golf course that is now the temporary site of a refugee camp that still houses 50,000 people.

The children and adults of Haiti have been a focus for Shakira. She participated in a high-profile fundraising concert in New York, 10 days after the earthquake. She also made frequent public appeals for people to donate to the relief efforts.

Social Studies
for Kids
copyright 2002-2014,
David White
---