Giant Paper Airplane Soars over Arizona Desert
---
March 25, 2012
An 800-pound airplane flew over Arizona's Sonoran desert recently.

The Tucson-area's Pima Air & Space Museum sponsored a Giant Paper Airplane Project, and the result was 45 feet long and had a 24-foot wingspan. The plane did fly, at an altitude of 2,703 feet, after being pulled into the air by a helicopter.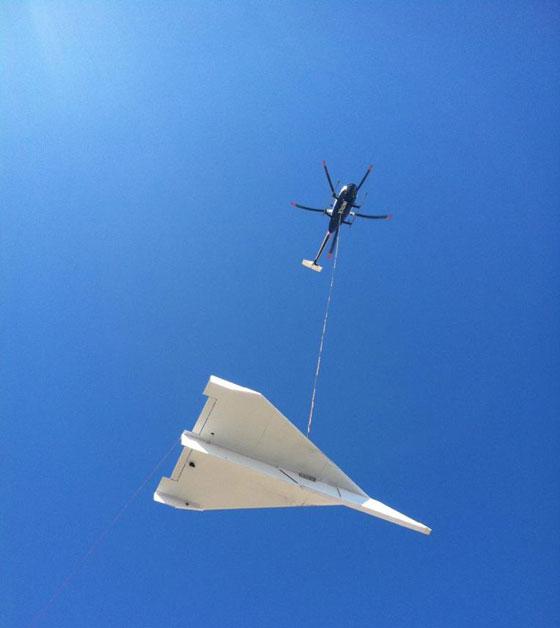 The giant paper plane flew at a speed close to 100 mph for about 10 seconds before the stress of above-ground flight proved too much and the plane hurtled back to Earth. The result was a giant heap of paper.


The plane was named Arturo's Desert Eagle, after the designer, a 12-year-old named Arturo Valdenegro, who won the museum's paper airplane fly-off, a competition that attracted about 200 students aged 6-14. Valdenegro's design was put into practice by engineer Art Thompson, in nearby Lancaster, then towed to the desert for the maiden (and only) flight.

After seeing the successful launch and flight, Valedenegro confirmed that he would indeed be pursuing a career as an engineer.
---

Social Studies
for Kids
copyright 2002-2014,
David White
---