Fortune Cookies Come from Japan?
---
January 17, 2008
Seems those fun little fortune cookies that customers at Chinese restaurants get at the end of their meals have next to nothing to do with China, if one researcher is to be believed.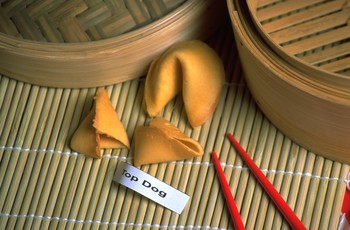 Yasuko Nakamachi, a graduate student at Kanagawa University, outside Tokyo, has uncovered what she thinks is definitive evidence that those fun little cookies with the paper messages inside are a traditional product of Japan, not China. Using historical documents at the National Diet Library and recordings of dozens of interviews with people all across Japan, Nakamachi has concluded that her country can claim ownership of fortune cookies.
There's also the matter of the fortune cookie's being very much absent from restaurants in China itself. In fact, more fortune cookies can be found (both being made and being eaten) in the United States than in any other country. American consumers of Chinese food can't get enough of the fun little cookies, with their silly sayings and mystery numbers printed on tiny pieces of paper that people access by cracking open the cookies themselves.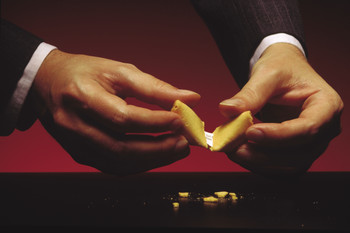 During her research, Nakamachi encountered people who worked at Japanese bakeries who had been making the cookies for many years, continuing a tradition passed down to them by their ancestors. She also found many references to such cookies in Japanese literature, dating back a couple centuries.
The explosion of recent popularity of the fortune cookie in the U.S. can be traced to the end of World War II, when returning veterans encountered "fortune tea cakes" in San Francisco Chinese restaurants and began to ask for similar treats when they returned to their regular Chinese restaurants.
---