Out-of-the-box Solution for Indian Students' Desks
---
June 2, 2014
A nonprofit company and a design firm in India have come up with one solution for two problems that commonly confront students in rural areas of the country. The answer is a box that fits on your back.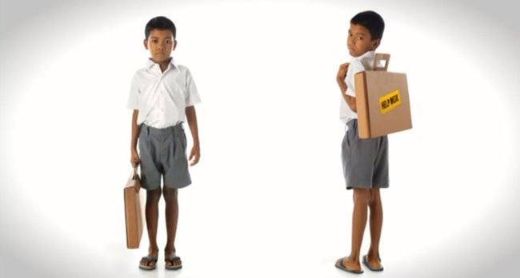 As the first photo shows, the Help Desk, as it's called, can take the form of a briefcase but can also strap onto a student's back. When the student gets to school, he or she manually changes the configuration of the briefcase/backpack and turns it into a writing desk.
Many students write in books that lie on the classroom floor. Many other students balance their school books on their knees. As the second photo shows, the Help Desk makes a raised writing surface, making the experience of writing a less physically painful experience.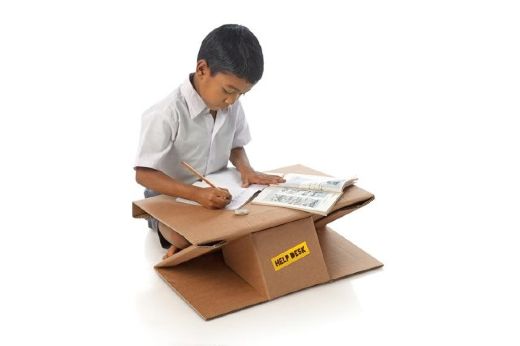 The design firm, DDB Mumbra, and the nonprotif, Aarambh, were careful to test their design with several students before finalizing the design. The designers were also concscious of the price. The Help Desk costs 10 rupees (20 U.S. cents). That's still a lot of money for many rural Indian families.
The Help Desk has a lifespan of about a school year, say the designers, who are working on an upgrade that includes a waterproof coating, to better help Indian students deal with the challenges of the country's variable weather.
The Help Desk is already a feature for 10,000 students at six schools in one western region.