School Requires Etiquette Classes
---
January 10, 2008
Brighton College, in southern England, is requiring its 13- and 14-year-old students to attend weekly classes during which the students will learn things like how to iron clothes, which place setting utensils to use when, how to dance the waltz, and how to talk to other guests at a dinner party.
Past students would have learned these things at home. Today's students, the college has found, increasingly do not possess such skills.
The classes will begin soon. Students are to receive written invitations, which they must respond to in writing.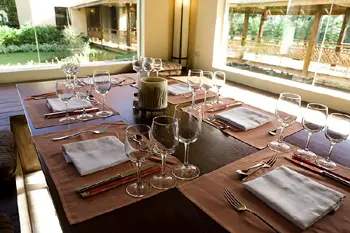 Social Studies
for Kids
copyright 2002-2014,
David White
---