---
Egyptian President Urges Calm for Uprising 5th Anniversary

On This Site
Share This Page

---
Follow This Site



January 24, 2016
On the fifth anniversary of the beginning of the uprising that toppled former President Hosni Mubarak, the current President of Egypt, Abdel-Fattah el-Sisi, spoke with praise for the uprising itself but also urged support for the country's police in maintaining stability around the country.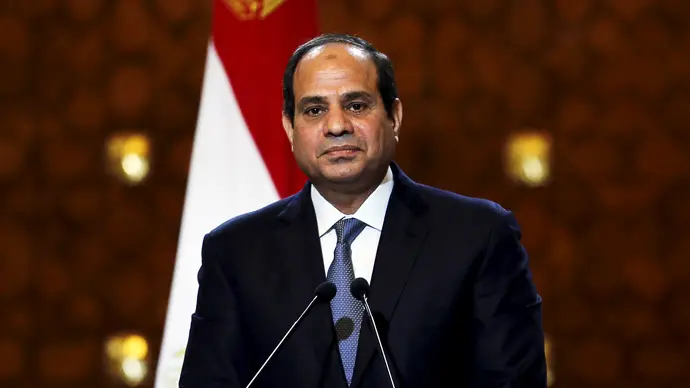 Sisi, himself a soldier and top general before being elected President in 2014, was head of the armed forces when they ousted the previously elected President, Mohamed Morsi. In his televised speech, Sisi urged calm and promised that the uprising would not be forgotten. He also made reference to the Islamist-dominated parliament and government over which Morsi presided after a series of elections in 2012 and 2013, the first freely run such in decades.
Sisi, in his speech, also made reference to a 2013 uprising against the Morsi-led government, saying that the 2013 uprising was a "correction" to the course of the country, which he said had taken a turn for the worse after an idealistic begining in 2011. In that 2013 uprising, crowds similar in size to those in 2011 took to the streets to protest the Islamist-run government. Morsi himself was removed from power not long after, and he has been sentenced to a number of long-ranging terms in prison for various crimes, including inciting riot and ordering the killing of protesters.
Critics of the current government have been rounded up in droves in the past year, and the government has passed a series of strict anti-terrorism laws, in part because of an ISIS uprising in northern Sinai. Many observers, in and outside the country, have drawn parallels to the days when Mubarak was running the country.