Another Contender Emerges in Egyptian Presidential Race
---
February 9, 2014
Egypt's reigning military officer will have competition in the upcoming presidential election, from a previous candidate.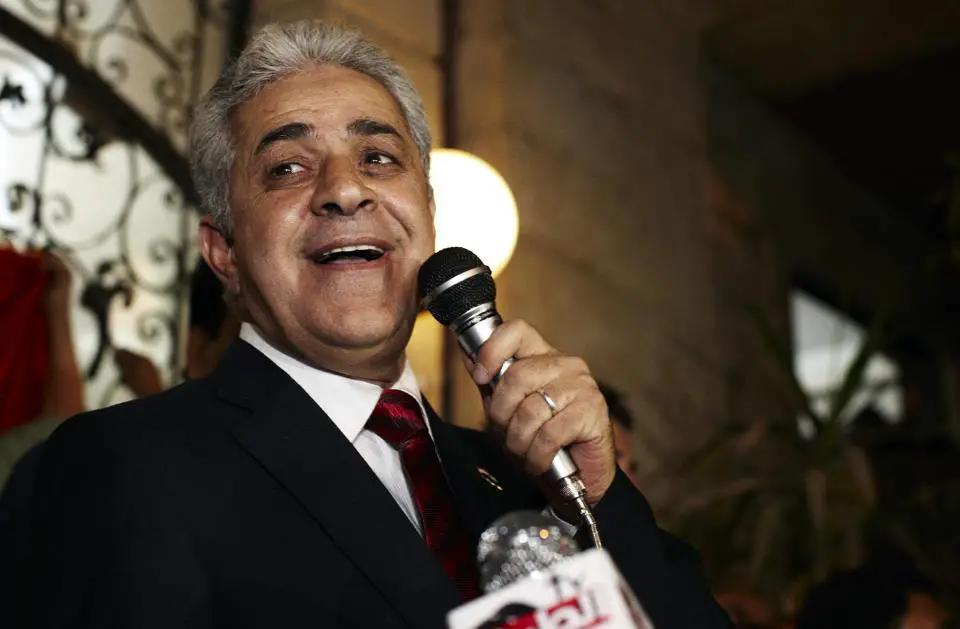 Hamdeen Sabahi (left), who finished with the third-highest vote total in the 2012 election (which brought Mohamed Morsi to power), will again contest the presidency. An opposition leader when Morsi was president, Sabahi is a journalist and the founder of the political group Popular Current.
Abdel Fattah Al-Sisi, Egypt's army chief, has already announced his candidacy, with elections to take place in April. Sisi is expected to enjoy widespread support, from both the military and from the general population.
One key element of the population, however, young voters, have been largely absent from the political process recently, boycotting the two-day referendum that resulted in the approval of the country's new constitution. Sabahi could well garner support from disaffected voters who might otherwise stay home again on election day.
Sabahi, if successful, would be the country's second civilian president, succeeding Morsi, who is himself facing several trials on various charges, some of which could result in the death penalty. Sisi would be the latest president from a military background. The last military president was Hosni Mubarak, who was driven from power in 2011 by the revolution that eventually resulted in Morsi's election. Mubarak is also on trial, the resumption of a retrial on charges stemming from the deaths of protesters several years ago.
Custom Search
Social Studies for Kids
copyright 2002-2014,
David White
---