Massive Easter Egg Display Honors Longtime Creator
---
March 31, 2013
A giant Easter egg display on the lawn of a Lyndhurst, Ohio, home honors the creator of Eggshelland, a tradition that lasted more than 50 years.
The collection of brightly colored eggs arrayed into various displays began in 1957, as Ron Manolio decorated his lawn with 750 eggs. Manolio carried on the tradition, making it bigger and better every year until his death last year. This year, his children and grandchildren have carried on the tradition, setting up 21,630 eggs in 24 colors in a large display that includes a 45-foot Christian cross, a giant Easter bunny, a large duck, several flowers, and a massive portrait of Manolio himself.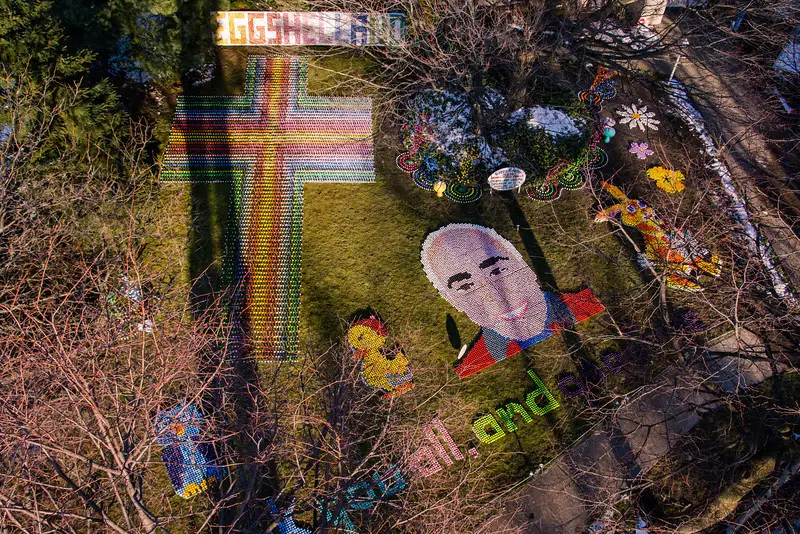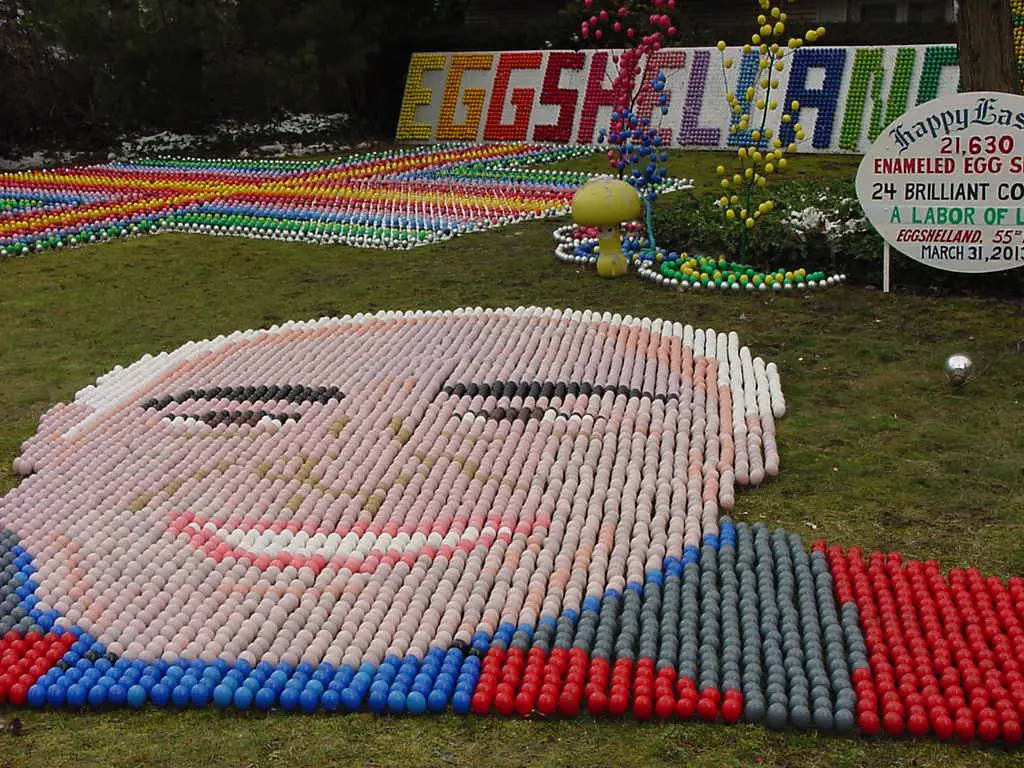 Each year, Manolio would do the hollowing out and hand-painting himself, using up to 10,000 eggs a year. The tradition featured different characters through the years, including from the storied traditions of Harry Potter, Sesame Street, and Winnie-the-Pooh.
Interest was strong and came from near and far, as thousands of people a day would drive by to see what Manolio had come up with that year. In some years, local police had to direct traffic on Manolio's street.
Eggshelland and its creator were the focus of an award-winning documentary that came out in 2004.
Custom Search
Social Studies
for Kids
copyright 2002-2014,
David White
---