Sir Edmund Hillary Diaries Online
---
May 10, 2013
The diaries of Sir Edmund Hillary, first atop Mount Everest, are now online.
The diaries are in a blog from the Auckland (N.Z.) Museum, which is celebrating the 60th anniversary of Hillary's ascent by publishing each of Hillary's last 19 diary entries in the days leading up to the anniversary. He and Tenzing Norgay stood atop the world on May 29, 1953.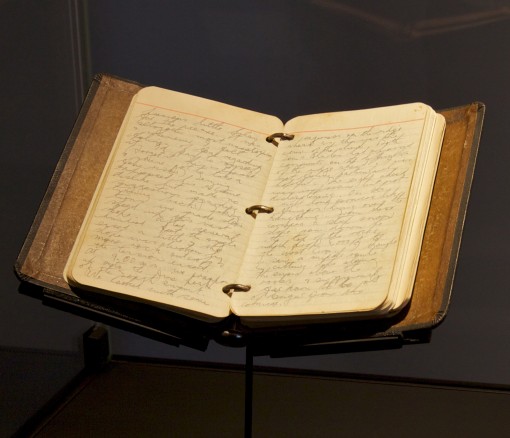 Hillary's diaries have been in the Hillary family for many years but have not been shared with the public before. The diaries are handwritten in a ring binder. The handwriting is a bit difficult to read, but Hillary was writing in difficult conditions. Among the insights are that the team struggled with extreme weather multiple times during the ascent.
Hillary was a beekeeper from New Zealand who found a true passion for climbing mountains. He began by climbing mountains in his home country and then progressed to the Alps and finally, the Himalayas. In the world's tallest mountain range, he climbed 11 different peaks that were 20,000 feet or taller. Then, he set his sights on Everest (known as Chomolungma to the Nepalese), the tallest of them all.
The museum is also featuring an exhibition titled "From the Summit: Hillary's Enduring Legacy," with a special emphasis on the relationship that Hillary maintained with the people of Nepal long after his initial trip there. He returned to Nepal many times and helped the Nepalese people modernize their society. Concerned about the rapidity of forest cutting in the area surrounding Mount Everest, Hillary got his home-country government to finance a project that made that area a National Park.
He was so much respected by the Nepalese people that he was given the name Burra Sahib, or "Big at Heart."