Cross-country Trek to Test Driverless Vans
---
July 21, 2010
Vehicles driving themselves? It could happen, in the not too distant future, especially if more events like this take place: Engineers are off to road-test driverless vehicles on an 8,000-mile journey from Italy to China.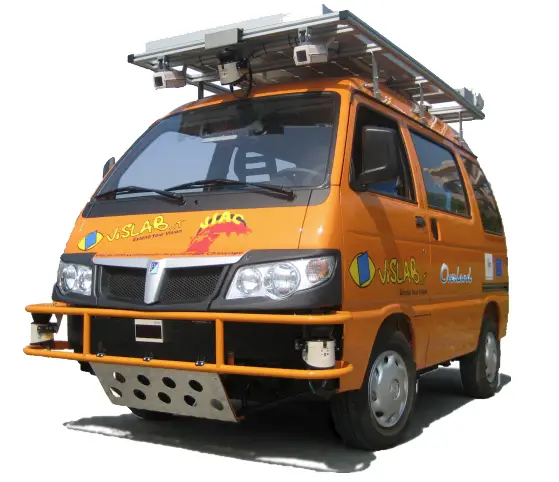 The pair of orange van-like vehicles will technically have no drivers, although technicians will be sitting the driver's seats and be able to seize control if anything goes terribly wrong. As a last resort, the team has installed a giant red shutdown button on the dashboard.

What the team of Italian engineers goes terribly right is the system of laser scanners and cameras that feeds information about weather, traffic, and terrain to the computer system driving the vehicles.

A van will lead the vehicles, and the journey will take the team through the busy city of Moscow, across the arid plains of Siberia (summer now, of course), through the extreme chills of the Gobi desert (very cold at night), and right across China to Shanghai, for an expected arrival in late October. The vehicles have a maximum speed of 60 kilometers (37 miles) an hour. After three hours of driving, the vehicles' batteries must be recharged for eight hours.

Although the team expects such vehicles to be commonplace not for another couple of decades, the engineers can definitely see the potential for such driverless machines, namely for farming and mining and for military use.
More here.
---

Social Studies
for Kids
copyright 2002-2014,
David White
---