Disabled Veterans Memorial Dedicated
---
October 5, 2014
President Obama on Sunday dedicated the American Veterans Disabled for Life Memorial, one of a handful of memorials dedicated to people still living.
The glass-and-granite monument, behind the United States Botanic Garden and only a few blocks from the U.S. Capitol, has five distinct elements. The overall impression of those visiting the memorial is intended to be one of quiet reflection.
One element is a fountain shaped like a five-pointed star. In the center of the fountain is an eternal flame.
Another element is a reflecting pool made of black granite. The water in both the fountain and the pool reflect the U.S. Capitol.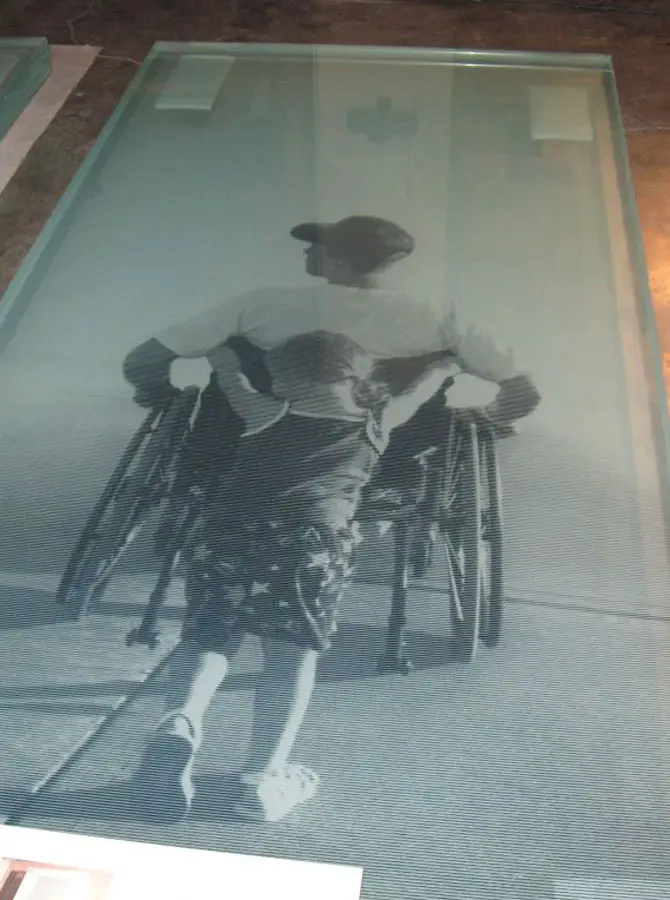 Another element, the Wall of Gratitude, is white granite and has carved into it inscriptions including expressions of gratitude and quotations from George Washington and Dwight E. Eisenhower.
The Voices of Veterans area is another element, comprising three staggered glass walls containing photo-realistic images of and quotations from veterans. This area is set among a grove of memorial trees, the last element.
The movement to create the memorial began in 1998. Lois Pope, while visiting the Vietnam War Memorial, saw a wheelchair-bound veteran having a hard time laying flowers at the grave of another veteran. Pope made contact with Art Wilson, then-national adjutant for Disabled American Veterans, and the pair worked with then-Veterans Affairs Secretary Jesse Brown during a 16-year journey of public and private fund-raising and awareness-building.
Also speaking at the dedication ceremony were current Veterans Affairs Secretary Bob McDonald, and Gary Sinise, a veterans advocate and actor known for portraying the disabled character of Lieutenant Dan in the movie Forrest Gump.