---
New Dawn: Native American Silent Film Resurrected

On This Site
Share This Page

---
Follow This Site



October 11, 2015
Coming in December on DVD and Blu-ray: a 1920 silent movie featuring real-life Native American actors.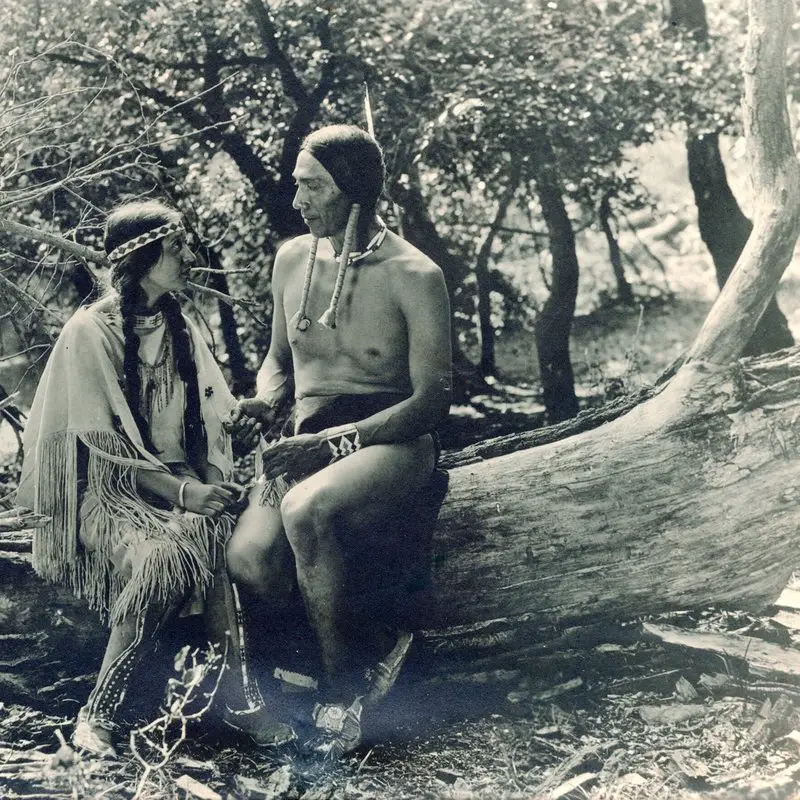 Daughter of Dawn features more than 300 Comanches and Kiowas wearing traditional clothing and engaging in traditional activities, like dancing and riding horseback to hunt bison. A battle scene features prominently. The action was filmed in the Wichita Mountains and on the Southern Plains.
Also featuring is a love triangle. The title character, whose parents are a Kiowa chieftain named Hunting Horse and his wife, named Dawn, is pursued by two men, White Eagle and Black Wolf.
The 83-minute film was recently rediscovered. The Oklahoma Historical Society will release DVD and Blu-ray versions of a new print, a restoration completed in 2012, complete with a musical score written by Comanche composer David A. Yeagley.
The film, in its original silent version, is already available on Netflix. In addition, YouTube features clips from the silent version.
The film is known to have been shown to the public only a few times. Known venues were in Joplin, Mo.; Kansas City, Mo.; Los Angeles; and Tulsa, Okla.
The film appears in the National Film Registry, a collection of movies with cultural value, put together by the Library of Congress.