California Recall: How It Happened and What's Next
---
Part 2: What's Next
Schwarzenegger won't take office right away. These steps must take place first:
Beginning Thursday, October 9, election officials will perform a hand count of ballots in a randomly chosen 1 percent of the voting precincts. This is called the official canvass and must be completed in 28 days.
Beginning November 4, a recount can be requested. The official canvass must be finished first.
Anytime between November 15 and November 24, the secretary of state must certify the election and Schwarzenegger must take the oath of office. During this time, Davis must also leave the office.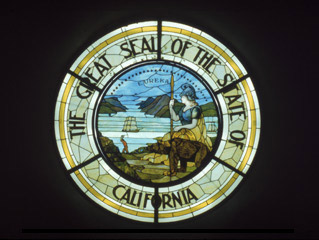 Schwarzenegger might face a recall of his own. Not long after the final results were announced, talk was heard of another recall, this one coming in March, when the presidential primary takes place. Assuming that he survives such an effort if it reaches the ballot or that it never becomes a legitimate voting issue, Schwarzenegger would be eligible for re-election in 2006.
California is still in deep economic trouble. Government projections estimate that the budget deficit for next year will be $8 billion. Schwarzenegger has cast himself as an outside, beholden to neither the Democratic Party nor the Republican Party. As such, he might find it difficult to, as he has promised, "get things done." And as an elected Republican, he faces fierce partisan opposition from both houses of the state legislature, which have Democratic majorities, and from other statewide elected officials, the majority of which are also Democrats.
Schwarzenegger must present his budget plan to the legislature by January 10. During his campaign, he refused to endorse plans that would raise taxes or cut education spending. He also said that he would work to repeal a planned tripling of automobile licensing fees, a measure that would bring in $4 billion. He did not say how he would make up for that planned non-collection of revenue.
First page > News and How It Happened > Page 1, 2
---