Cookie Ads Withdrawn from Bus Stops
---
December 11, 2006
Billboards that featured the smell of cookies have been removed in San Francisco because of what the city says is a lack of paperwork.
The five billboards were installed at bus stops by the California Milk Processor Board, as part of its Got Milk? campaign. The billboards contained special scents that smelled like baked cookies and were designed to make passersby think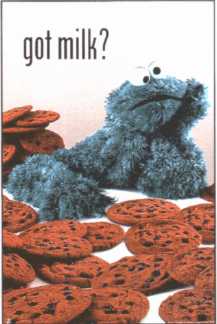 of cookies and milk.
The problem was that the Milk Board didn't go through the proper channels before they installed the billboards. Officials at the San Francisco Municipal Transportation Agency said they had no paperwork to reflect the installation of the billboards, which are a bit different than the ads that normally adorn bus stops. Scent-punctuated materials were also installed under shelter benches.
The billboards were up for just one day. No word yet on whether they will return.
---