Digital Boosts Comics Sales to Lofty Heights
---
July 22, 2013
Comic books are alive and thriving, thanks in increasing part to the advent of digital.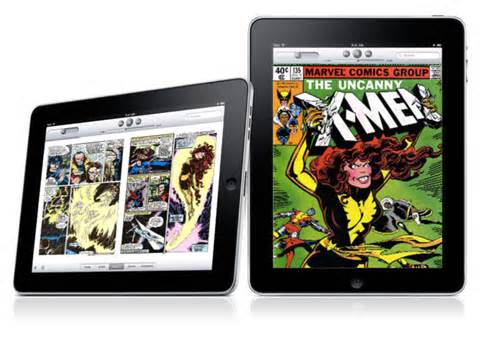 In a way that coffee table books and technical manuals don't necessarily, comics lend themselves more to a digital presentation. This is borne out by a huge increase in sales of "electronic" comics in the past year.
In 2011, digital sales were in the few dozens of millions. The figures for 2012 totaled about $70 million. That's still less than one-tenth of over all sales (with 2012 print sales surpassing $750 million). But the tripling of sales from one year to the next in the digital realm was accompanied by a 15-percent increase in print sales, meaning that 2012 was the best year of the young 21st Century.
Appreciation for comics certainly has not dimmed with the dawning of a new century. If anything, the interest in comic books has increased, as the advent of improvements in digital technology have made it all the more possible for comic creations to migrate from the printed page to the screen, be that screen tablet-sized or cinema-sized.
The year of 2012 was a huge one at the movie for comics as well. The Avengers became the highest-grossing movie ever. Other hot comic properties of 2012 included The Dark Knight Rises and The Amazing Spider-Man.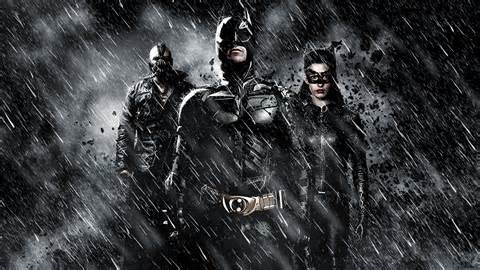 Marvel Comics has a very popular app for the iPad and offers a monthly subscription that gives subscribers to all new Marvel comics and all previous Marvel comics. Not to be outdone, DC Comics offers a similar deal to loyalists of its popular stable of superheroes.
Other non-publisher-affiliated download software is immensely popular as well. One of these providers, Comixology, boasts 180 million downloaded comics and graphic novels worldwide. Providing a successful model for competitors, Comixology has a presence in multiple platforms, including iOS, Android, Kindle, Windows 8, and the World Wide Web.
A digital platform also offers the possibility of augmented presentation, specifically multimedia. An enhanced version of a print-based comic could include sounds and, in some cases, multi-dimensional versions of the comic-book presentation.