Civil Rights Comic Sees New Light of Day
---
November 20, 2013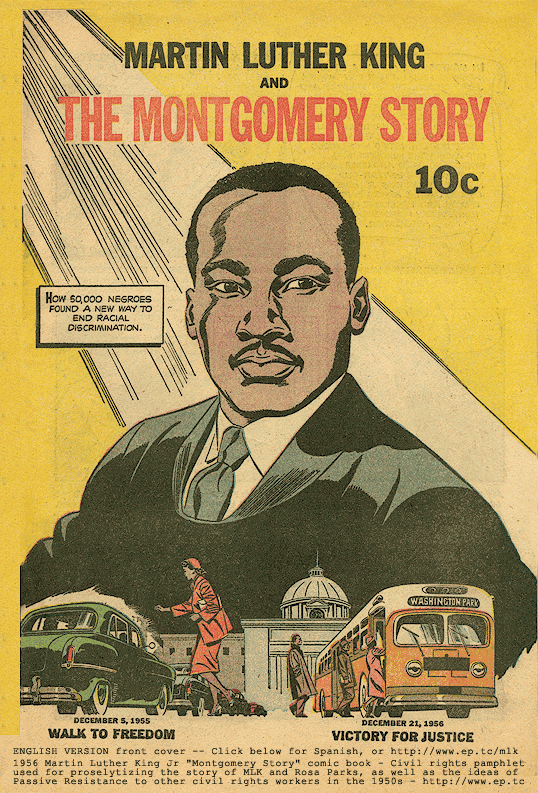 A comic book that inspired a generation of civil rights activists has been released digitally. "Martin Luther King and the Montgomery Story" is now available in Apple's iBookstore, Amazon's Kindle store, and on other electronic platforms, as well as through distributor Comixology.
The comic, published first in 1958 by the Nyack (N.Y.) Fellowship of Reconciliation, relates the events that book place in and around the 1955 bus boycott in Montgomery, Alabama, including the famed civil disobedience of Rosa Parks. Both the writer and the illustrator have remained anonymous.
The comic's story emphasized the "Montgomery Method," King's preference for nonviolent disobedience, after the example of India's Mohandas Gandhi, who organized a peaceful protest against the British earlier in the 20th Century. That method served as inspiration for subsequent protests, such as sit-ins at lunch counters, in several Southern states in the 1960s.
The digitization of this famous comic coincides with the publication of the graphic novel March: Book One, written by prominent civil rights activist John Lewis, a longtime Congressman.

Social Studies
for Kids
copyright 2002-2014,
David White
---