China Looks to Protect Giant Pandas
---
May 21, 2010
China is taking action to protect giant pandas.
The country most associated with the iconic animals is planning to build a sort of habilitation center in Dujiangyan, a city in Sichuan province. This isn't exactly a big building, though. Planned for the $8.8 million center are large areas of woodlands and caves. The center, to be completed by 2015, is intended to house up to five giant pandas, who will be trained to live in the wild during a period of up to 15 years.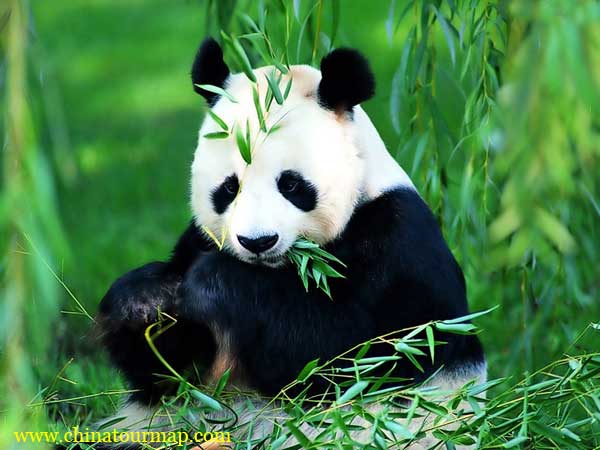 The pandas will gradually transition from one part of the center to another, beginning with living in cages and ending with living in caves and other "wild" settings that are very close to living outside human protection.
More than 300 giant pandas are brought up every year in captivity. About five times that many now live in the wild. Still, the giant panda is one of the world's most endangered species.
Chinese officials hope that this time around, things will be different. A similar effort begun in 2003 was ended abruptly four years later, when one of the trained pandas was found dead not long after being released into the wild.

Social Studies
for Kids
copyright 2002-2014,
David White
---