British Library to Chronicle Websites, All of Them
---
April 4, 2013
The British Library has announced plans to chart the Internet – well, the British Internet, anyway.
The Library, one of the largest in the world, has made a name for itself in maintaining a copy of just about everything printed in Britain for hundreds and hundreds of years. Now, the Library is turning its attention to the digital world.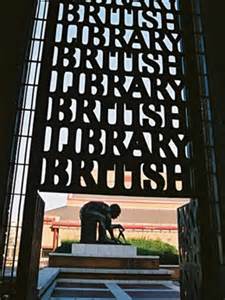 Library staff will assign the herculean task to a machine, called a web harvester, which will take a snapshot of a total of 1 billion web pages, on 4.8 million websites based in Britain. Some site snapshots will be taken once a year; the harvester will do a once-a-day scan sites that publish prolifically, such as news and entertainment sites. Scanning will include blogs and e-books.
The virtual snapshots will be saved digitally and repeatedly, in new forms of storage as the technology evolves, the Library said, noting that a proposal a few years ago was to store data on CD-ROMs, the capacity of which has since been surpassed by cloud-based systems.
The archive will reside at the British Library and at locations throughout the United Kingdom, including university libraries at Cambridge, Oxford, and Dublin's Trinity College, and at the national libraries of both Scotland and Wales.
Other libraries in other countries, most notably the Library of Congress in the U.S., preserve digltal content in the form of e-books but do not include in that process the sort of website snapshot approach that the British Library is adopting. A similar effort by the Internet Archive has been running since 1996 and includes more than 240 billion web pages.
Custom Search
Social Studies
for Kids
copyright 2002-2014,
David White
---