---
Ultra Runner Breaks Appalachian Trail Record

On This Site
Share This Page

---
Follow This Site



July 20, 2015
The typical traveler along the Appalachian Trail completes the 2,189-mile journey in five to seven months. Scott Jurek did it in 46 days. Of course, he ran it.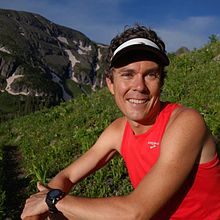 Jurek, a 41-year-old ultramarathoner from Boulder, Colo., ran the trail north, from Georgia's Springer Mountain to Maine's Mount Katahdin. He began on May 27 and finished on July 12. His official finish time was 46 days, 8 hours. It was a new record by just 3 hours. (Jennifer Pharr Davis was the record-holder, running the Trail in 46 days, 11 hours in 2011.)
Along the way, Jurek battled exhaustion, dehydration, knee pain, and even a muscle tear that saw him struggle through the mountains of Tennessee and North Carolina and nearly stop. Speaking of stopping, Jurek did stop during his trek, getting about 5 or 6 hours of sleep a night, cutting that down considerably near the end of the trek, until his sleep night on some days was only an hour.
A Minnesota native, Jurek started running only when he was a high school sophomore, and only then as cross-training as part of his preparation for Nordic skiing. Jurek didn't like running at all when he started and gradually accepted the idea of trail running. With that variant, he found his passion and soon began running long distances. In 1994, in his first ultramarathon, he placed second in a 50-mile race in Minnesota. He had not run as far as a marathon (26.2 miles) in training.
Jurek placed second in that race, the Minnesota Voyageur, the following year as well and then won the race three straight years. He continued to run after graduating from high school and moved up to 100-mile races, winning the prestigious Western States Endurance Run in 1999, in his first attempt. He then won Western States the next six years straight. (His record of seven straight win still stands.)
Despite all of that, running 100 miles was nothing compared to running the Appalachian Trail. Jurek continued running long-distance races, setting a course record in winning the grueling Badwater Ultramarathon, one of the world's most difficult races, in 2005. (He achieved this feat just a few weeks after again winning Western States.) The following year, Jurek became the only North American to win the 153-mile Spartathlon, a running race between Athens and Sparta.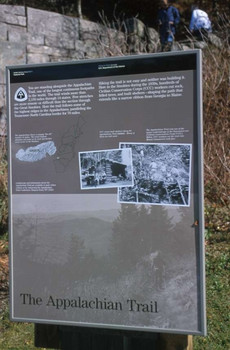 The Appalachian Trail Conservancy reports that every year, up to 3,000 people set out to hike the entire trail and that of those, only 25 percent finish. Far more common are people who hike only parts of the trail; some of these hikers eventually claim the entire Trail.
The Trail runs through 14 states: from south to north, Georgia, North Carolina, Tennessee, Virginia, West Virginia, Maryland, Pennsylvania, New Jersey, New York, Connecticut, Massachusetts, Vermont, New Hampshire, and Maine.
More than 250 shelters dot the Trail, which crosses many roads and highways. Nearly of the Trail is public land. Thousands of species of animals and plants live along the Trail.
At its highest, the Trail stretches 6,643 feet above sea level, cresting Clingmans Dome in the Great Smoky Mountains. Elevation gains and losses are quite common throughout the trek, and estimates are that a person who hikes the entire distance will have climbed the equivalent of Mount Everest 16 times.
The Appalachian Trail was the brainchild of lover of the outdoors Benton MacKaye. Other early champions were Arthur Perkins and Myron Avery. Construction began in 1923 and finished in 1937.
Earl Shaffer of York, Penn., completed the first documented thru-hike (completing the entire Trail in one effort) in 1948; he went from south to north. (Avery had earlier walked the entire Trail but not in one go.) Shaffer became the first person to complete the Trail in both directions when he went from Maine to Georgia in 1965.
The youngest person to complete the entire Trail was 5. The oldest to complete the full journey was 81.