Graphic Novel to Tell Anne Frank's Story
---
July 10, 2010
The Anne Frank House Museum, in Amsterdam, has announced plans to publish a graphic novel version of the biography of Anne Frank, the young Jewish girl who died in a World War II concentration camp but whose diary is one of the most-read books on the planet.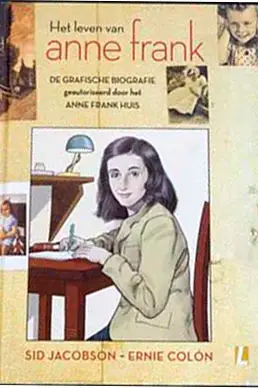 Frank wrote in her diary in her teen years, beginning when she was 13, not long before she and her family went into hiding because they were Jewish in an era when people of that religion were being hunted by Germany's Nazis.

Frank and most of her family died during the war. Her father, Otto, published Anne's diary after the war.

The book is expected to be published in the U.S. and in the U.K. in September. English is not the only language for publication, however. The graphic novel will eventually be published in German, French, and Italian.

Other graphic novels about Anne Frank have been published. This is the first one authorized by the Anne Frank House Museum. The author of this authorized version have experience in the genre, having worked together to create The 9/11 Report: A Graphic Adaptation. Both have wide experience in animated books.
For more on Anne Frank, click here.

Social Studies
for Kids
copyright 2002-2014,
David White
---