---
New Amelia Earhart Film Footage Released

On This Site
Share This Page

---
Follow This Site



June 17, 2015
Along with a new search for evidence of the fate of Amelia Earhart comes the discovery of video footage of the famed aviatrix getting ready to go on a flight from which she did not come back.
Earhart's personal photographer, Albert Bresnik, and his brother, John, shot the footage in 1937. Albert took photographs, and John turned on a video camera for a few minutes.
Millions of people have seen the photos. The film footage sat unused for 70 years until being discovered by John's son, also named John.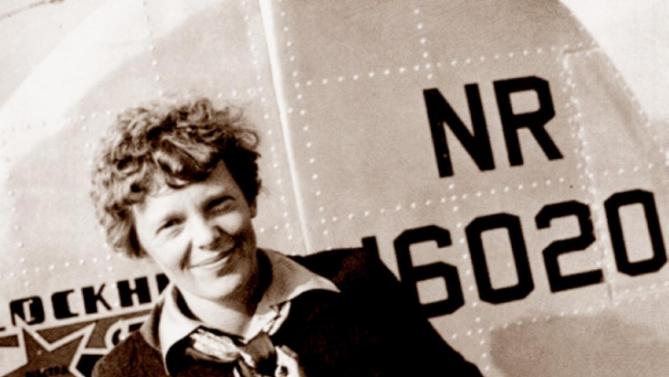 On the film, Earhart poses for the camera before climbing into the cockpit of her plane and giving a bit of a tour. The footage also shows Earhart walking on the tarmac.
The newly discovered film also shows off a more personal side of Earhart than has been seen in most photos and footage of her. She is smiling and posing for the camera, in a more relaxed fashion than the poses for which she is most famous.
The footage shows differences in the communication equipment that Earhart had in the plane, a few months before her final flight. Later photographs from around July, when she and navigator Fred Noonan embarked on that final flight, show equipment that allowed a shorter range of communication than the plane had earlier.
An e-book has been published to accompany the release of the video footage. Both are titled Amelia Earhart's Last Photo Shoot.
Experts cannot agree on when the film footage was taken. The e-book asserts that the footage was shot in May 1937, before Earhart took off for that fateful eastbound flight, her second attempt at the round-the-world flight.
Richard Gillespie, executive director of the International Group For Historic Aircraft Recovery, believes that the footage was shot in March 1937, when Earhart took off from California in March 1937 on what she hoped was a round-the-world flight. That attempt ended after a mishap near Hawaii.