George Washington Presidential Library Opens
---
September 27, 2013
Scholars of the first U.S. President now have a new venue for their study, with the opening of the Fred W. Smith National Library for the Study of George Washington. Noted historian David McCullough spoke at the ceremony opening the library.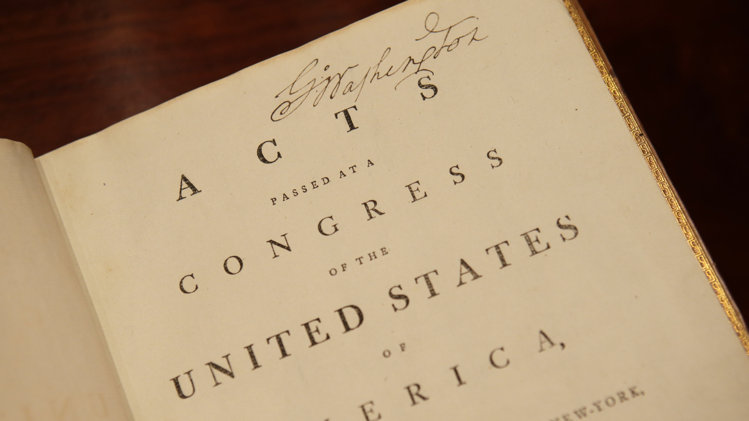 The 45,000-square-foot, $106 million project is at Washington's home, Mount Vernon, and contains a large number of the Founding Father's personal books and manuscripts, including an annotated copy of the Constitution, a collection of his own personal writings on history and society, and a number of letters to and from his wife, Martha.
Also on hand are a collection of coins featuring Washington and a reading room featuring a number of busts of other Founding Fathers.
The namesake of the library, Fred Smith, is chair of the Donald W. Reynolds Foundation, the provider of most of the money for the library. In addition to a state-of-the-art study center, including the latest in digital technology, the library has a number of separate quarters for visiting scholars, of which the initial provided funding for seven.
The library achieves, more than 200 years later, one of Washington's goals, that of expanding his library. He spent decades expanding Mount Vernon, from 1761 until his death in 1799, but ran out of time to build a separate library for his ever-expanding collection of books and papers.
Custom Search
Social Studies
for Kids
copyright 2002-2014,
David White
---