6-year-old World's Youngest Microsoft Specialist
---
November 23, 2014
Ayan Qureshi is 6. He is also a Microsoft-certified computer specialist.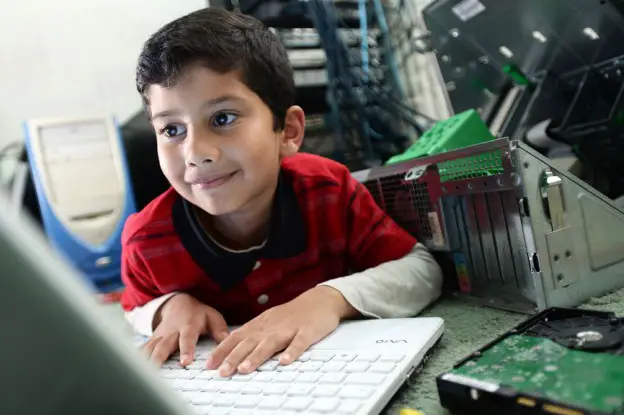 Qureshi, a Pakistani boy now living in the United Kingdom, was 5 years, 11 months old in October 2014 when he received his Microsoft Certified certificate. This made him the world's youngest such specialist, besting the previous record held by another Pakistani boy, Mehroz Yawar, who was 6 when he he passed his exams.
Qureshi's father, Asim, is an IT consultant. Qureshi's mother, Mamoona, is a doctor. The family moved to London in 2009. Ayan was born in Lahore, Pakistan.
Ayan, who began his computer work when he was 3, has already built his own computer and even his own network. He has his own website as well.
He took the tests at Birmingham City University, achieving the requisite amount of success at a two-hour examination that included questions of various types, including multiple choice, drag-and-drop, and even scenario-based. (He finished well ahead of the cutoff time.)
Up next for Ayan is an advanced exam, although his parents don't have a timetable for that. Ayan is still a full-time student.
He does have his next big project envisioned, though. It's E-Valley, the British equivalent of America's Silicon Valley.
Social Studies
for Kids
copyright 2002-2014,
David White
---