Philharmonic to Play Olympic Anthems; Londoners Urged to Change Commuting Habits
---
April 17, 2011 Organizers of the London Olympics have announced that the London Philarmonic Orchestra will soon record the national anthems of all 205 countries sending athletes to the Games. The winning athlete or athletes of each event will hear their home country's anthem played during the medal ceremony. The Philarmonic said that its musicians would spend about 50 hours recording the anthems and that the recordings would take place at the famed Abbey Road Studios, former home of The Beatles.

Meanwhile, the London Assembly transport committee has warned that the city could descend into even greater gridlock if London's current commuters don't change their habits. Highlighting current construction delays and an aging rail and carriage system, the committee warned that a forecast for Games attendees to expect delays of up to an hour could be an underestimate.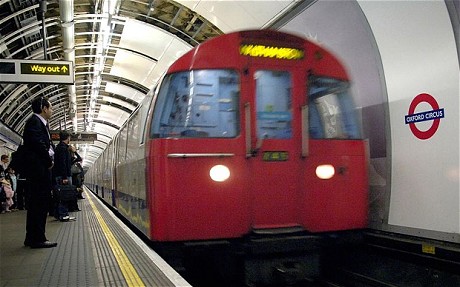 London is already one of the busiest cities in the world in terms of commuters. Some areas, like Victoria Station and Kings Cross, are naturally busy because they are the destination or changeover point of so many people anyway. Add to that the expected 5 to 8 million people attending the Olympic Games, and organizers are fearing for the worst, citing the 1992 Atlanta Olympics as a point. Those Games really put the city's transport system to the test, and reports of gridlock and long delays were commonplace.

The Olympic Delivery Authority, in charge of issuing tickets and passes, estimates that people in London and the surrounding area will buy up to 70 percent of all tickets. So the warning is well-placed.

Organizers expect an estimated 650,000 spectators at the events on the busiest days of the Games, August 3-4.
The Opening Ceremonies, on July 27, and the Closing Ceremonies, on August 12, will bookend a total of 302 medal events in 26 sports. The full schedule is here.
The Olympic Torch Relay will begin a few weeks before the Opening Ceremonies take place, with the traditional torch lighting ceremony in Olympia, Greece. The Olympic Flame will begin its U.K. journey on May 18. About 8,000 torchbearers will carry the Flame to most of the country on the journey that ends in London.

Social Studies
for Kids
copyright 2002-2014,
David White
---